Masters Precision CMM Fixturing With FIXLOGIX

FIXLOGIX produces modular fixtures for coordinate measuring machines.
The Fixlogix fixturing kit is the first truly universal modular fixturing kit for CMMs and Vision systems.
If your tired of being limited to a thread hole plate like the other guys are trying to sell, watch the demo and see how incredible this system really is. And the best part is it is about half the price of the traditional aluminum plate with thread holes.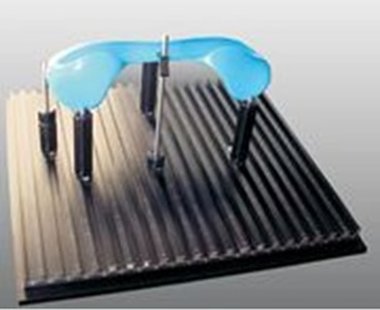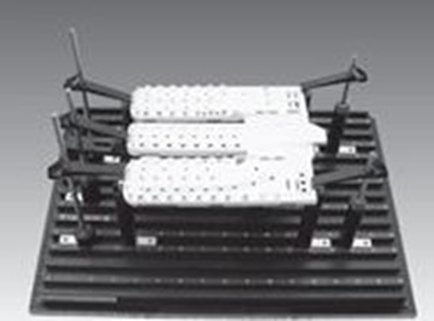 FixLogix T-slot fixture plates and components provide infinite adjustability for easier and faster fixture builds. Combined with out t-slot vertical risers and cross-slides, the system provides infinite adjustability in multiple axis.
Laser engraved reference scales and alpha identified t-slots facilitate repeat setups.
Our patent-pending "Light-Touch" clamps have a new "pre-Wedges" feature that is superior to other obsolete clamp styles. Just slide down and gently touch the part surface…the clamp is already wedged by the spring on the back.
FixLogix CMM standard coponent kits contain a wide array of coponents (standoffs, locators, fasteners, risers, clamps and rods) to facilitate easy CMM fixture construction. The logic of the kit features "multi-tasking" components that can be combined into many useful configurations.
FixLogix CMM fixture kits include components like vertical towers and swivel heads that are predominant for long corrosion-free and wear-resistant product life.